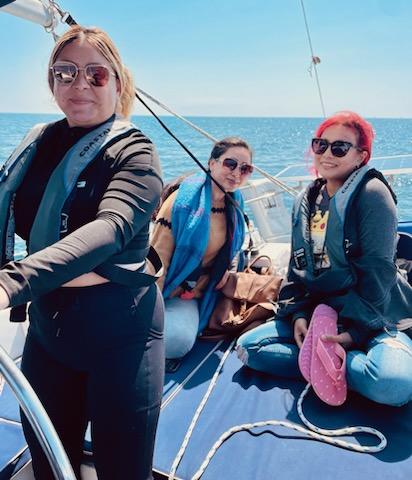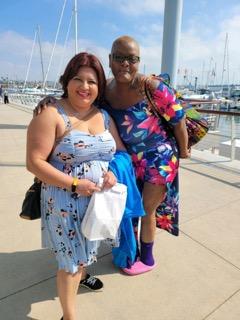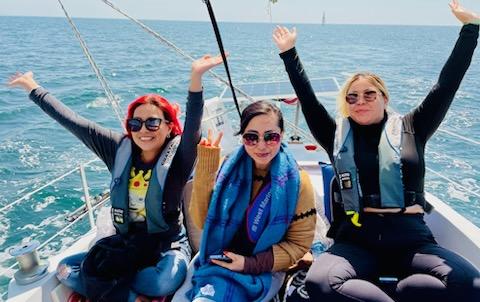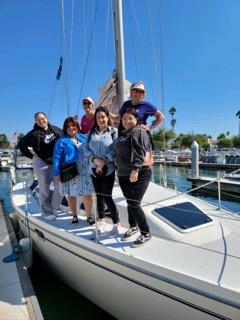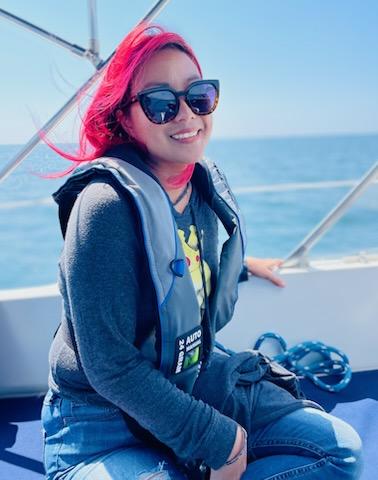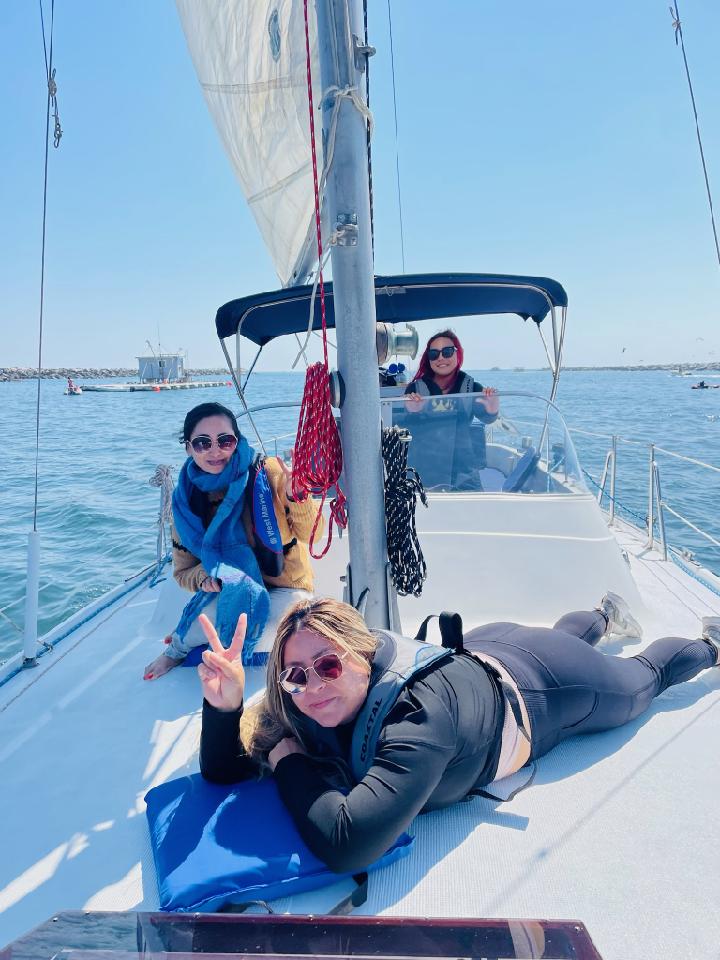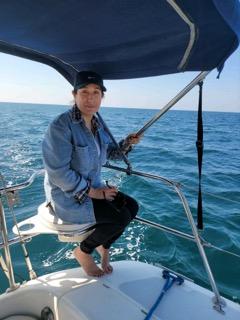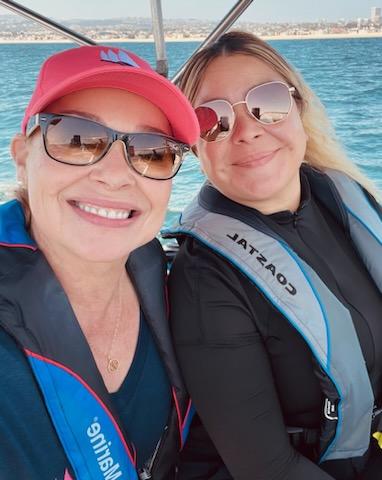 WSA-OC is dedicated to promoting sailing and boating opportunities for women and support of environmental clean up for our ocean.
Here is a sample of the work we do:
Student membership scholarships.

These scholarships allow young ladies to have member privileges including meeting attendance, educational sailing instruction and on the water event sailing.

For women & girls who meet the criteria for our support, we provide scholarships to attend educational events such as Sailing Convention for Women.

Our annual

AdventureSail

®

is in partnership with the National Women's Sailing Association to foster the next generation of female sailors. This day of ocean sailing is offered to less advantaged OC girls who would not otherwise have a opportunity to experience big boats on our coasts. These young sailors are gifted a bag of sun, sea and sport items and are also offered scholarships to local sailing schools to continue their new found love of the sea and boating. It's an incredible reward to experience the excitement and joy expressed by these girls as the possibilities of their futures expand.

For more information

https://womensailing.org/events-education/adventuresail/

Women in the Wind

is an annual event designed for women recovering from hardships, such as cancer, domestic violence and/or homelessness. We partner with OC philanthropic support organizations who refer women for a day of sailing and pampering and gifts. As we debrief our day, the women express the empowerment they experience from being on the water, harnessing the wind, commanding a big sailboat with an all women crew and the joy and strength in being strong and powerful and just plain having fun! The organizations who refer the women participants tell us the women refer back to the

Women in the Wind

event all year as a powerful day of change in their lives.
In order to make a difference we rely on the generous support of individuals, businesses and organizations in our community.
We offer several ways for you to show your support through the purchase of WSA-OC branded items in our Ship Store, through one-time Cash Donations in any denomination or by selecting one of our Sponsorship packages.
Please take a moment to review and select one of our package offerings or simply donate through via credit card (link here) or check. If by check, please mail your donations to PO Box 937 Dana Point, CA 92629. We encourage you to let us know if you would like to direct your donation to a specific event or to the WSA-OC Philanthropic fund for allocation to events.
Thank you for considering supporting WSA-OC!