Your Board of Directors
WSA-OC 2023
Your all-volunteer Board of Directors shape club events and activities.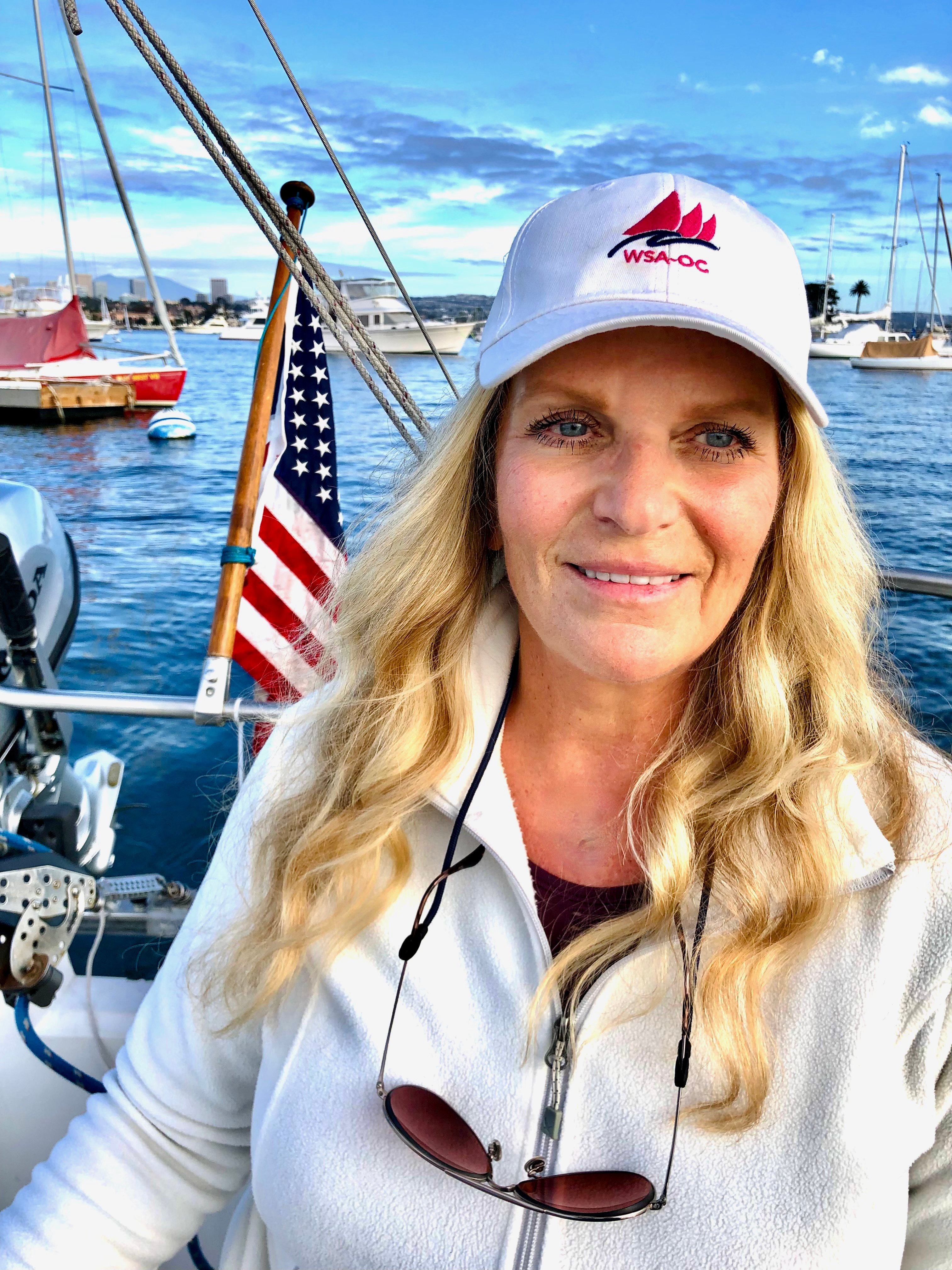 Tammy Rones
Commodore
Tammy is an experienced skipper and sailing instructor. As Director of Education for the Laguna Woods Yacht Club, she has developed and implemented a complete sailing curriculum from beginner through First Mate training, and she skippers their Catalina 30 weekly. She earned her ASA 101/103 certifications over 20 years ago and enjoys bareboat chartering. A former Naval Officer and PADI certified diver/Instructor trainer, Tammy enjoys being in, under, and on the water at every opportunity!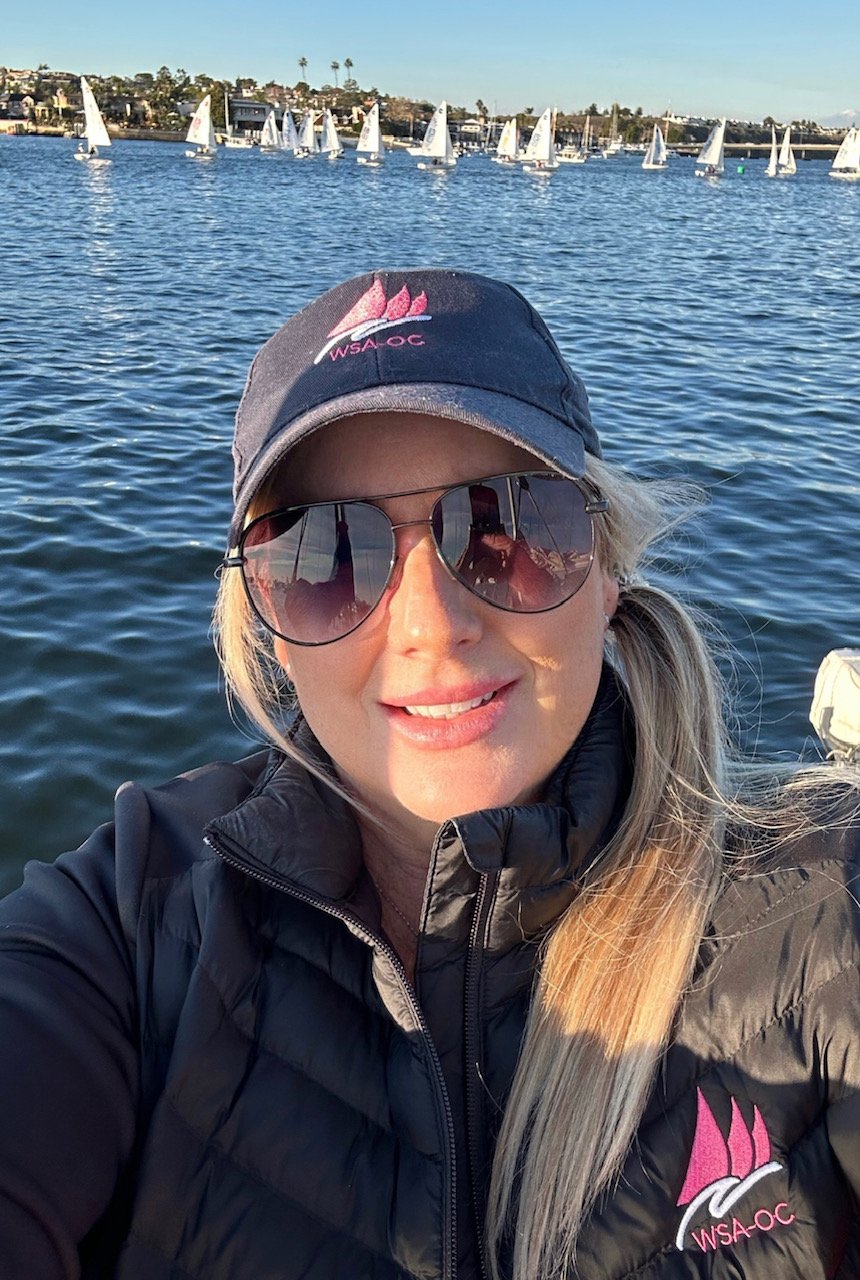 Debra Osborne
Vice Commodore
Deb comes to WSA-OC as a former member and Social Chair of Dana Point Yacht Club. She has been active in the yachting community for several years. She raced in the Thirsty Thursday Beer Can series in Dana Point Harbor and is also a member of the Dana Point Yacht Club Race Committee. Deb is also a member of the American Legion Yacht Club, recently became a member of Bahia Corinthian Yacht Club's Race Committee, and is part of the regular race crew on No Ka Oi, known as the "Pink Hats". Through her race committee and club affiliations, Deb was instrumental in WSA-OC's participation as a co-host of the 2023 Rookie Regatta and Race Seminar. By profession, she is an active and accomplished real estate broker, owning her own brokerage SoCal Coastal Realty Group.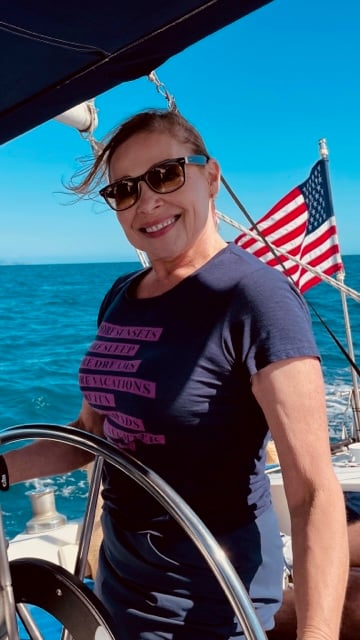 Candice Coleman
Rear Commodore
Candice has extensive experience serving as a board member for a variety of organizations, including several years as the Director of Communications and Director of Membership of the American Society of Interior Designers – Palm Springs; the Vice President of the Marrakesh Lady Putters; and the President of the Junior League; and she is now ready to be of service to WSA-OC as Rear Commodore. Candice first became active in the sailing community in Spring 2020. She joined the South Shore Yacht Club, where her husband Captain Jim currently also serves as Rear Commodore. Candice and Jim own a 35' Coronado sailboat, Candy Shop, and they spend weekends working and playing aboard. Professionally, Candice is the owner and operator of Candice Coleman Interior Design, Inc.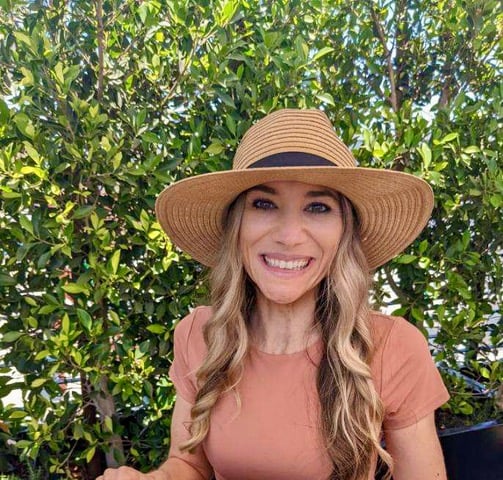 Lindsay Steinmetz
Communications Director
Lindsay loves all activities in or near the ocean, and she became a WSA-OC member in February 2022 without prior sailing experience but a desire to make new friends and explore a new hobby. After joining WSA-OC, she quickly discovered that she wished to become more involved and was especially drawn to the philanthropy efforts of the organization. As a new board member in 2023, she is responsible for directing and overseeing WSA-OC's communications and marketing for events through various platforms including email communications, newsletter, and WSA-OC social media. Professionally, she is an attorney working for a law firm in Irvine representing public school districts in special education matters. Her background and skill set make her an asset to the WSA-OC board.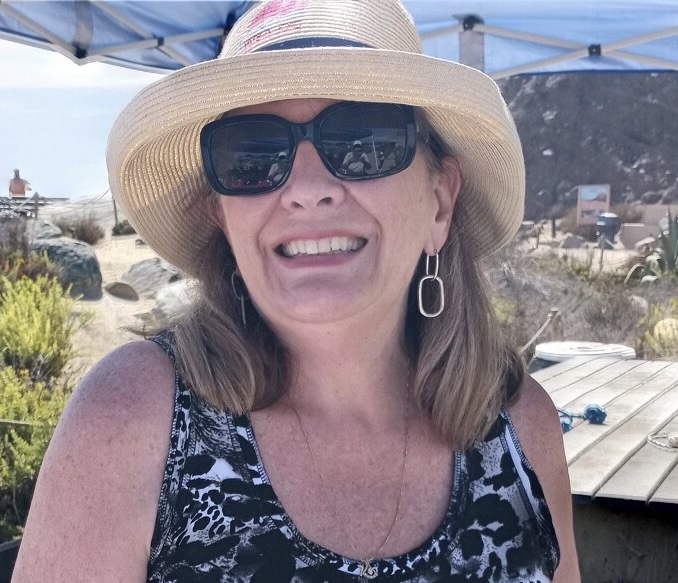 Colleen Weeks
Philanthropy Director
Colleen joined the board in 2022 and brings a wealth of talent and experience to the role. Colleen recently retired from being the perinatal education manager at the Kaiser Permanente Orange County Medical Center in Irvine and Anaheim. Her passion and involvement in Women's Health, Wellness, Safety and Empowerment and the community that surrounds it, makes her uniquely qualified for this role. She delivered tremendous outcomes for the organization and community in 2022 and is keeping that momentum going in her second year on the board!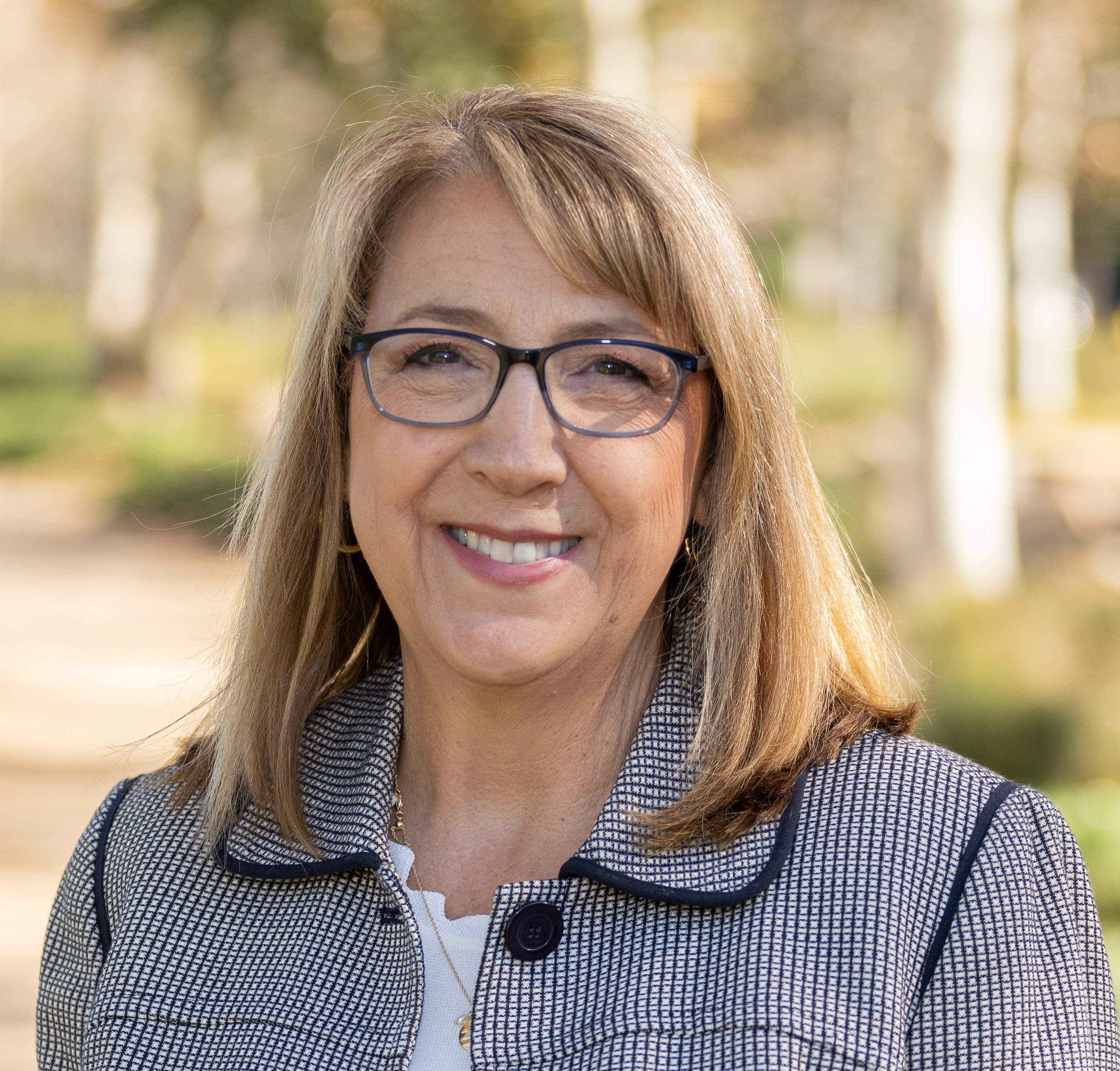 Penny Nelson
Treasurer
Penny brings over 25 years of accounting experience to our WSA-OC board. She is currently the CFO for an architectural firm in Irvine, California, and the National President of a Society for Design Administration (SDA)–a professional nonprofit organization for operations professionals in architectural and engineering firms. Penny and her husband own a 34-foot Mainship Trawler, Shindig, docked in Newport Beach, California. They spend most of their free time onboard Shindig and love spending weekends at Catalina Island. Although Penny originally joined WSA-OC in 2017, she is excited to become a more active member this year as Treasurer.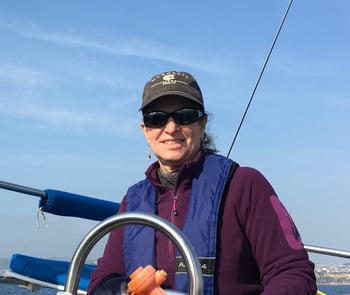 Leslie Christiansen
Secretary
Leslie is a Southern California native who spent many blissful summers body surfing in Newport Beach before moving to Arizona, where she lived for over twenty-five years. She is thrilled to be living in her hometown of California again, where she can fulfill a childhood dream to learn to sail. In addition to her involvement with WSA-OC, she is a first mate on a Laguna Woods Yacht Club crew and enjoys every minute spent on the water. As Secretary of WSA-OC, she is our active scribe at board meetings and ensures we are compliant with our 501(c)(3) documentation requirements. Leslie has a diverse background and enjoys the relationships she has cultivated over the years through her involvement in numerous non-profit organizations and as a retired registered nurse and culinary instructor.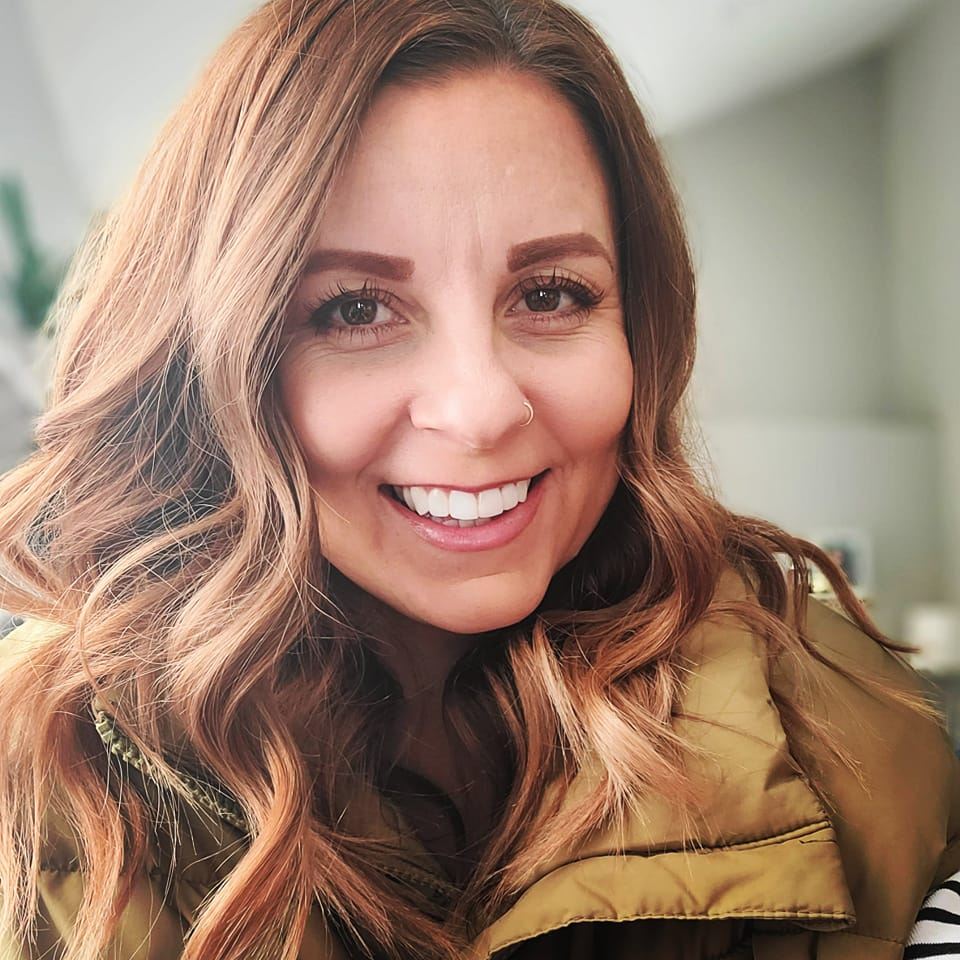 Julie Erickson
Membership Director
Julie is a seasoned entrepreneur and the owner of Details, a concierge business. In addition to running her own company, Julie has a wealth of experience in yacht club membership, having previously served as the director of membership at Dana Point Yacht Club. A true water sports enthusiast, Julie is passionate about sailing and racing, and also enjoys jet-skiing, snowboarding, and wakeboarding in her spare time. With a dedication to providing excellent service, Julie is committed to making your membership experience top-notch.
Interested in Serving on the board or a committee?
Serving on the Board for WSA-OC is a tremendously rewarding experience. It affords you the opportunity to leverage your existing skills and learn new ones as you endeavor to evolve the club and reach the goals of our non-profit organization. By volunteering as a Flag Officer or Director Role, you will have the opportunity to fully engage with boat owner members, general membership and your fellow board members. You efforts will be rewarding and fun, while making a difference for women and our philanthropy partners.
If the Board isn't for you, please consider assisting the Board by joining one of the many committee opportunities we have available and volunteering to help at WSA-OC events and Philanthropic events.
If interested, contact the Commodore via email at commodore@wsaoc.org