Your Board of Directors
WSA-OC 2022
Your all Volunteer Board of Directors shapes club events and activities.
Shelley Furse
WSA-OC Commodore
Shelley has had a passion for boating her entire life. Family vacations were always centered around boating, which was mostly water skiing in the various lakes and rivers of Arizona. As a longtime Dana Point resident, Shelley took her sales skills to West Coast Yachts, helping to buy/sell vessels for her clients. She brings her high-tech career skills from Apple & Microsoft to WSA-OC, helping with the new systems and brings fun to everything WSA-OC!
commodore@wsaoc.org
Tammy Rones
WSA-OC Vice Commodore
Tammy is an experienced sailor and former Education Chair for WSA-OC. She is a regular skipper on various local boats and participates in racing. You can learn alot onboard with Tammy - although she might speak to you in her newly learned language of Japanese!
vicecommodore@wsaoc.org
Debra Osborne
WSA-OC Rear Commodore
Deb comes to WSA-OC as a former member and Social Chair Dana Point Yacht Club. She has been active in the yachting community for several years. By profession, she is an active and accomplished real estate broker, owning her own brokerage SoCal Coastal Realty Group.
rearcommodore@wsaoc.org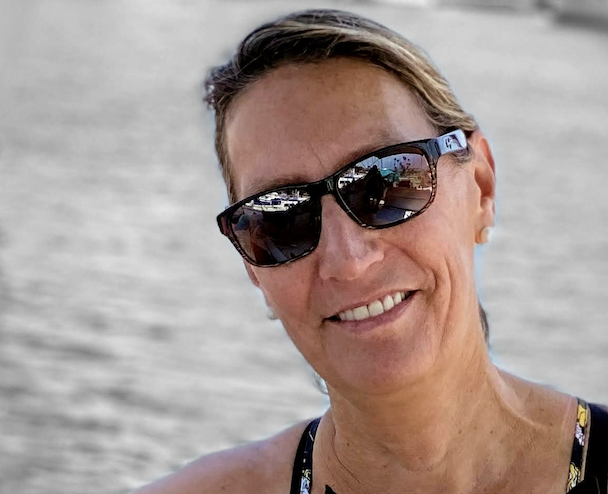 Sandy White
Communications Director & Ship Store Lead
Sandy wears many hats because she can! A boater, a business owner for Vessel Documentation (Mary Conlin Company) and as a former fashion designer - you can see why she owns Ship Store! Sandy leads our communications efforts and coordinates all aspects of the WSA-OC social media, newsletter and other communications elements.
communications@wsaoc.org
Colleen Weeks
Philanthropy Director
Colleen is a new board member as of 2022 and she brings a wealth of talent and experience to the role. By day, Colleen is the perinatal education manager at the Kaiser Permanente Orange County Medical Center in Irvine and Anaheim. She has been a childbirth educator for over 35 years, and currently runs 140-150 classes every month. Her involvement in Women's Health and the community that surrounds it, makes her uniquely qualified for this role and she is already delivering!
philanthropy@wsaoc.org
Darlene Smith
Treasurer
Darlene is a valued member of the WSA-OC board providing us with guidance on our financial front. She lives in Long Beach and recently relocated from the mid-west. She is active in racing!
treasurer@wsaoc.org
Leslie Christiansen
Secretary
Leslie keeps your board in order :) She is our active scribe at board meetings and ensures we are are compliant with our 501.3c documentation requirements.
secretary@wsaoc.org
Julie Erikson
Membership Director
Julie is a seasoned entrepreneur and the owner of Details, a concierge business. In addition to running her own company, Julie has a wealth of experience in yacht club membership, having previously served as the director of membership at Dana Point Yacht Club. A true water sports enthusiast, Julie is passionate about sailing and racing, and also enjoys jet-skiing, snowboarding, and wakeboarding in her spare time. With a dedication to providing excellent service, Julie is committed to making your membership experience top-notch.
membership@wsaoc.org
Interested in Serving on the board or a committee?
Serving on the Board for WSA-OC is a tremendously rewarding experience. It affords you the opportunity to leverage your existing skills and learn new ones as you endeavor to evolve the club and reach the goals of our non-profit organization. By volunteering as a Flag Officer or Director Role, you will have the opportunity to fully engage with boat owner members, general membership and your fellow board members. You efforts will be rewarding and fun, while making a difference for women and our philanthropy partners.
If the Board isn't for you, please consider assisting the Board by joining one of the many committee opportunities we have available and volunteering to help at WSA-OC events and Philanthropic events.
If interested, contact the Commodore via email at commodore@wsaoc.org